GOATS
Four goat sales are held at the Dubbo Regional Livestock Market throughout the year, attracting good numbers of buyers and sellers from across the state.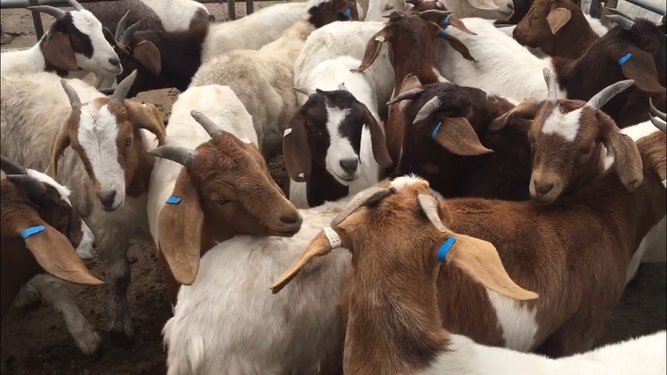 For more information on goat sale dates, contact your preferred agent.
The next Dubbo goat sale date is Tuesday May 10th, 2022.
Sale starts at 11am.
Please contact your preferred agent if you wish to participate in this sale.
Notice to all attendees:

All attendees to the facility are required to be inducted, via the Dubbo Regional Council website.
Link here: https://www.whsmonitor.com.au/cregister/startinduction.aspx?ism=0&iky=5A179C38-A0C3-4D7A-8554-9C14628D2D27.
Any persons who have not completed their induction prior to sale day will not be permitted entry to the facility.
All persons must follow the NSW Government COVID guidelines, Public Health Orders and any restrictions regarding travel in place at the time of the sale.
Our policy may be adjusted at any time, in line with current State and Federal health advice.
Notice to vendors
Goats are required to be delivered prior to 9am on sale day. Please discuss delivery with your preferred agent.
All goats must be accompanied by a National Vendor Declaration, version G0720.
Any deliveries without appropriate paperwork may be refused.
Please contact the LPA if you do not have this version of NVD prior to sale day.
Changes to NVDs were made from January 1, 2021.
Please read up on latest changes here, as any stock without correct documentation may be refused: https://www.integritysystems.com.au/globalassets/isc/pdf-files/lpa-documents/nvds/sample_goats-nvd-0720.pdf